Objective Capital's Media Partners

www.interfax.com
Interfax Group is a leading provider of critical information on Russia, China and emerging markets of Eurasia, serving the diverse needs of investors, corporations, financial professionals and the media. Interfax provides about 100 specialized information services, supplying weekly and daily intelligence reports with industry analysis, business information, real-time news, market data and ratings and credit reports.
Industries Interfax Serves:
Banking & finance, oil & gas, energy, power, mining & metals, food & agriculture, pharmaceutical & health sciences, telecoms media technology (TMT), Insurance, in addition to many other sectors.

Our news is packaged into weekly, daily and real-time reports, bought by subscription. This can either be delivered direct to your Inbox, or you can login to your subscription via our website to read your report(s) online, from wherever you are, together with various other online benefits from the site such as free news headlines.
For further details or to request a trial please visit our website www.interfax.com or contact Matt Shelton;
Email: matt.shelton@interfax.co.uk
Phone: +44 (0)207 256 3914

www.thenewswire.ca
...

www.theprospectornews.com
...

www.globalislamicfinance.com
...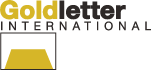 www.goldletterint.com/othermetals.php
...

www.indmin.com
...

www..privateequityafrica.com
...

www.goldletterint.com/uraniumletter.php
...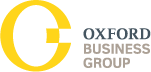 www.oxfordbusinessgroup.com
...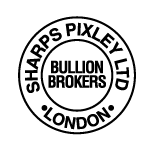 www.sharpspixley.com
SharpsPixley.com aims to bring you the latest gold news, live gold prices and gold charts and will soon be an online shop for buying gold bars and gold coins.